Music Therapy / Pre-Med Major,
College of Music and Fine Arts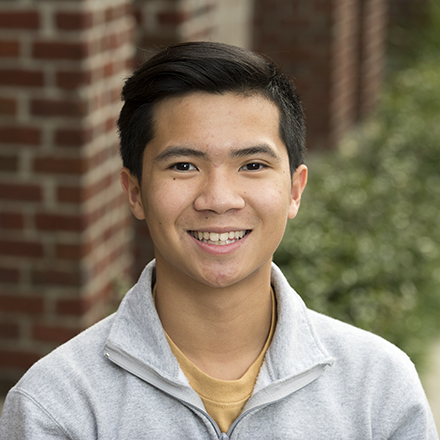 If you would've asked Freshmen in high school Calvin where he was going to college, then you would've gotten this absurd answer of going to an Ivy League because he thought that was the place for him. He thought he was going to be a homebody and go to a big state school. I don't think he would've ever thought of coming to New Orleans to get his undergraduate education. Little did he know that it was the best choice he could ever make. I love Loyola because I never feel lost; everywhere I walk there is ALWAYS a familiar face. My biggest fear going to college was not being able to make friends or being accepted. Now, I've placed myself in so many student organizations that I've surrounded myself with all sorts of people that I couldn't even imagine not being in my academic journey. Another reason why I love Loyola is because with my very diverse interest, Loyola allows me to be super flexible with my schedule and help me be the best me that I can be. For anyone looking at colleges right now, my advice would be that your first choice might not always be the best choice and that you will be able to make your college your second home wherever that might be. Once you get there, be your best self and only yourself! You'll find the transition to college life is easier that way!
Phone number: (504) 865-3240