Music Industry Studies Major,
College of Music and Fine Arts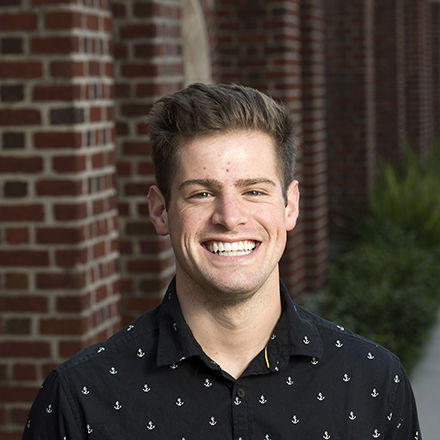 I chose Loyola because I wanted to go to a school that could connect me with a network of professionals in the music industry. It's a really welcoming and open-minded community and you'll be surprised how easy it is to get involved and make a name for yourself doing something that really motivates you. Definitely try to find something that you enjoy doing because you never know what you'll get out of it. We have a very diverse campus and because there isn't a huge student population, you'll notice how tight-knit our community is and how easy it is to find people who share similar interests with you. I'm a transfer student, and after only one year of being here, I'm now a campus ambassador, the recruitment chair of Phi Kappa Psi Fraternity and the booking and marketing chair for our music industry program's Forum Committee. I also work with some of Loyola's aspiring artists and music entrepreneurs in the music industry. I'm excited to be able to share with you how coming to Loyola two years into my college education was the best decision I've made so far and how I've become a part of the Wolf Pack.
Minor: Marketing
Phone number: (504) 865-3240