Popular and Commercial Music Major,
College of Music and Fine Arts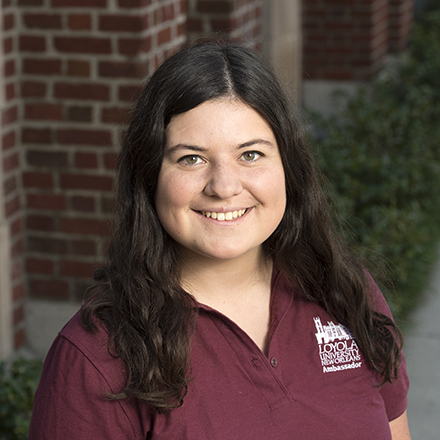 I chose Loyola because, from the moment I stepped on campus, it felt like home. The community here is like no other and I have found Loyola to be an incredibly accepting, welcoming and loving place. My advice to a prospective student is to look for that feeling! The most important part of a college decision is to make sure you feel comfortable and at home on campus—you'll be living there for the next four years, after all! I think you'll find that any Loyola student you talk to will have that feeling as well. Good luck!
Phone number: (504) 865-3240