Sociology (Pre-Med) Major,
College of Arts and Sciences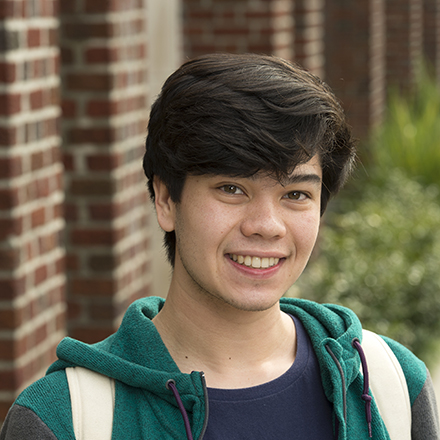 With both of my parents being Loyola alumni, the university was always a stop on our family trips to New Orleans. However, it was the campus size that really made me feel like Loyola was the place for me. Going to a small school, I love that my largest class so far has been 40 and my smallest 12. With Loyola's small campus size, I knew that I wouldn't be reduced to a number but rather would be seen as a person. Another reason I came to Loyola is the liberal arts education. I entered Loyola as an undecided major and that was OK! My advisers helped me find courses that matched my interests and encouraged me to explore different paths while making sure I'd still graduate in four years. Finally, I chose to go to Loyola because I knew that the university would help me grow in ways I cannot even fathom. For new students, my advice would be to appreciate all that your parents do. You don't know it now, but you will really miss those home-cooked meals and even the constant reminder to do your chores. Also, be yourself. Do that and you'll find your fit here!
Phone number: (504) 865-3240