Political Science and Vocal Performance Major,
College of Arts and Sciences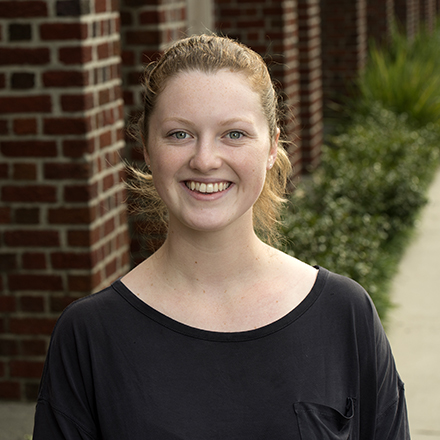 I chose Loyola University New Orleans because I knew I wanted to be at a school where I could easily make connections with students and faculty alike. Loyola's size makes this possible. New Orleans itself is such a lively and beautiful city and I wanted to be surrounded by a city with so much to do and see. As soon as I visited the school, I realized that Loyola and the city of New Orleans are alike in how welcoming and kind the people are. I immediately felt at home at Loyola because I knew I could truly be myself while receiving an excellent education. To prospective students: When visiting, don't be afraid to ask lots of questions and make connections with current students. My interactions with the amazing students and professors at Loyola as a prospective student are what helped me choose this school. Be open to all the numerous and meaningful possibilities that Loyola has to offer.
Minor: General Music
Phone number: (504) 865-3240